13 years offering high quality services, trust a team of concrete professionals, bring your ideas to life with us.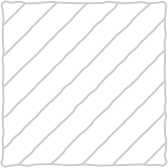 Stamped concrete
often called textured or imprinted concrete, replicates stones, such as slate and flagstone, tile, brick and even wood. The wide variety of pattern and color choices make it popular for beautifying patios, pool decks, driveways and more. Additionally, it's an affordable paving option that requires less maintenance than other materials.
Designer
Designer Concrete Coatings provides a modern, stylish alternative to conventional concrete finishes. We deliver stencilled, stamped and coloured concrete coatings that offer you an incredible aesthetic and long-lasting durability at an affordable price. Plus, our superior quality sealers and solvents keep your designer concrete finishes in top-notch condition for even longer.
Driveways
Walkways
Firepits
In the past, most fire pits were little more than a circle of stones meant to hold a few burning logs. Most towns and counties had general laws regulating how big a fire pit could be. Today, fire pits have taken on several different forms. Exploring your options can help you understand which one is right for your hardscape concepts and entertainment space.
Pool Deck
When it comes to concrete pool decks one thing is certain; they will inevitably crack or sink over time. Cracked or sunken concrete pool decks are extremely dangerous and create tripping hazards. Therefore, the repair should not be overlooked or taken lightly. Keeping your concrete pool decking area in good condition protects your family and your home's value.
Pavers
Discover the beauty and versatility of interlocking brick pavers. Custom paver designs add character to any pool deck, patio, driveway or walkway. Their timeless appeal is warm and welcoming. Our custom designs, flexibility, durability and ease of maintenance provide radiant new life and increased value to your property. The return is far greater than the investment.
custom Steps
Backyard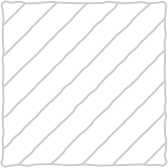 Guaranteed quality
Honesty
Responsibility
Commitment to work